Hello there.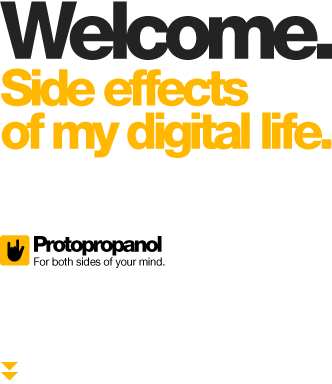 Pixelcraft updated.
Right here.
Periodic Table of the Elements. Work in progress.
#WIP #NRRRD
2nd thoughts.
Pixelcraft v.2011. Maybe.
Click for full size. 
More music. Go visit!
"Where else? I belong to a lost
generation and am comfortable
only in the company of others
who are lost and lonely."
Foucault's Pendulum (via
milktrees
) (via
suzywire
)
Still bored.
Click for full size.
I was just bored.
Damage wallpaper. Download.
Absolutely fake.

Getting tweet...
Past backgrounds: